Building the Perfect Gang Bang 401
January 5 @ 7:00 pm

-

9:00 pm

PST
Gang bangs are a fantasy that require uncommon skills. This 2-part class will explore the questions, logistics and pitfalls.
Ticketing
Ticket Sales end at 6:45 pm
You must sign in with the email and name used to purchase the tickets.
You will have an opportunity to change your profile name after entering the presentation.
Due to recent changes by the Apple and Google app stores, tickets for this event cannot be purchased in the App and must be purchased from the Eventbrite website.
Class Description
"Building the Perfect Gang Bang" 401 and 402*
Gang bangs are a common fantasy that require truly uncommon skills. This 2-part class will explore the questions to ask, logistics to consider and pitfalls to avoid.
Gang bangs are a fantasy for many people, but few manage to make them a successful reality. Some fantasies (particularly such edgy ones) are best left as fantasies but it's hard to know if that is the case for you with gang bangs unless you know how to explore the topic candidly and understand what is required for success.
GB 401 has no pre-requisites (but is a pre-requisite for Part II) and will explore:
Exploring what you even mean when you and/or your partner(s) say 'gang bang'
Articulating what has you want a gang bang and what about that you feel like you want more of in your sex life
What edges do gang bangs push up against for you and your partner(s) and are they edges you want to explore?
What tone are you going for and how does one create and support that tone (e.g., presence or absence of qualities like objectification, service, D/s, etc.)
What does fully informed consent for all, before and during the event need to address?
GB 402* will take a deeper look at the nuts and bolts of the gang bang including:
Finding and vetting high quality participants
Sexy, sexy logistics to consider
Ensuring the desired tone and vision for the event are properly communicated before and during the event
Consent and safety considerations and recommendations
Follow-up and after care for all
*This is an upper-level topic. While all may participate, the instructors of this course caution newer players that swimming in the deep end of the pool requires more than information about the water and the risks. Good judgment and intuition are gained with life and play experience and are often far more critical to success (in any scene) than anything we can teach you.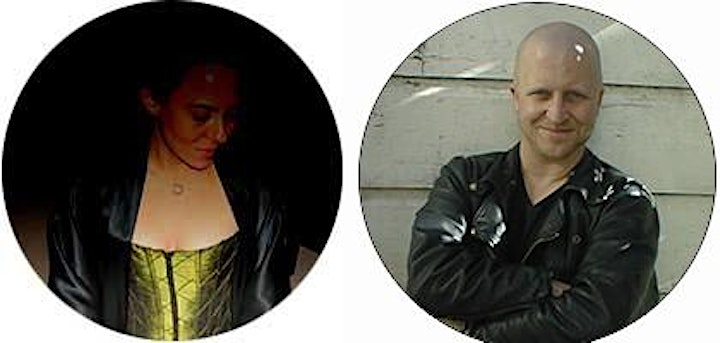 Presenter Bios
"Heather is a master practitioner of neurolinguistic programming with a fetish for useful communication. She has been involved in the San Francisco leather community since 2002. She enjoys (in no particular order) community-building, singing, hedonism, and parenthood. She is the wife and slave of Daddy James, founder/fearless leader of Boundless.
James is the founder of Boundless Events and has been involved in the San Francisco leather scene since the early 1990s. Along with his slave, he has lead classes and organized kink events since the early 2000s."
Recording
Per the instructor's request, this class will be recorded. The class will be recorded in shared screen with speaker view (i.e., only the instructor's slides and the active speaker will appear in the recording). Attendees are welcome to turn off their cameras and rename themselves to avoid accidentally revealing their identity. Profile pictures will be disabled for this meeting.