The Best Kink Advice Nobody Told You with Midori
February 16 @ 7:00 pm

-

9:00 pm

PST
Join Midori in this popular and unique class where she explodes the standard definitions of kink and expands the idea of what it's all about
Ticketing:
Ticket Sales end at 6:45 pm
You must sign in with the email and name used to purchase the tickets.
You will have an opportunity to change your profile name after entering the presentation.
Due to recent changes by the Apple and Google app stores, tickets for this event cannot be purchased in the App and must be purchased from the Eventbrite website.
Class Description
Do you want more fulfilling BDSM play? Are you new to kinky fun play? Need more effective ways to uncover the other's real desires and minimize scene failure? Want to better communicate your hungers and get better play? Dissatisfied with scenes or frustrated at not having your desire accepted? How do you create a multi person scene where everyone's happy?
Let's get smarter about how we express our desires around kink. Let's reframe kinky desires and gain practical ways to effectively convey our pleasures.
Join Midori in this popular and unique class where she explodes the standard definitions of kink and expands the idea of what it's all about. She maps out a fine-tuned and flexible framework that anyone can use to better describe their appetites. The first step to fulfilling your desire is to better understand them, then effectively and appealingly conveying them.
A class for thoughtful people, people who want hotter play, and those don't quite fit into the standard boxes… and for anyone who's curious about their own pleasure potential.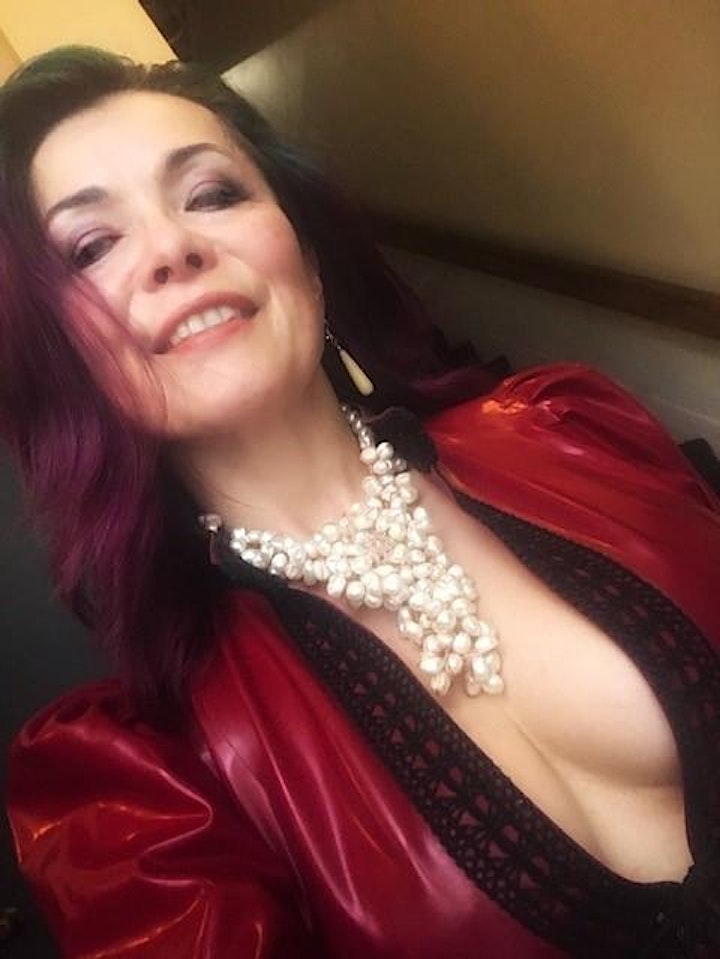 Presenter Bio
Trailblazing educator, sexologist, artist, and irritant to banality, Midori founded Rope Dojo and ForteFemme: Women's Dominance Intensive. She penned the first English instruction book on Shibari titled, "Seductive Art of Japanese Bondage" in 2001, paving the way to the popularity of rope. Dan Savage calls her the "Super Nova of Kink," while others affectionately call her Auntie Midori for her cool, tell-it-like-it-is, funny, reality-based teaching. She is also the author of "Wild Side Sex," "Master Han's Daughter," and "Silk Threads."
During this pandemic, learn, laugh and enjoy her special online classes, events and art at www.patreon.com/PlanetMidori
Instagram: https://www.instagram.com/planetmidori/
Facebook: https://www.facebook.com/MidoriReallyMidori
Creative Living Coaching and Private Sexological Consultations: ask@planetmidori.com
Links
Classes, articles, art, events – currently all on www.patreon.com/planetmidori
FetLife: Midori
IG: @PlanetMidori
Twitter: @PlanetMidori
FaceBook: @MidoriReallyMidori