Trampling and Foot Worship 101 with Retro Bella
March 16 @ 6:00 pm

-

8:00 pm

UTC-8
Take societal taboos and turn them upside down, as we discuss how to incorporate fun and sexy foot play into your next trampling scene.
Ticketing
Ticket Sales end at 6:45 pm
You must sign in with the email and name used to purchase the tickets.
You will have an opportunity to change your profile name after entering the presentation.
Due to recent changes by the Apple and Google app stores, tickets for this event cannot be purchased in the App and must be purchased from the Eventbrite website.
Class Description
Many consider the feet to be one of the least appreciated parts of the human body. Many have even said that feet are the "lowest" and "dirtiest" part of the human body. Let's take these societal taboos and turn them upside down! Join me as we discuss how to incorporate some fun and sexy foot play into your next trampling scene
In this two part class we will be discussing:
The anatomy of the body and feet
How to prep the feet and choose shoes for your scene
How to safely trample
How to Negotiate and create ground rules for this kind of scene
Aftercare
There will be time for plenty of questions and demos. So join me on this sexy exploration with all 10 of your little piggies.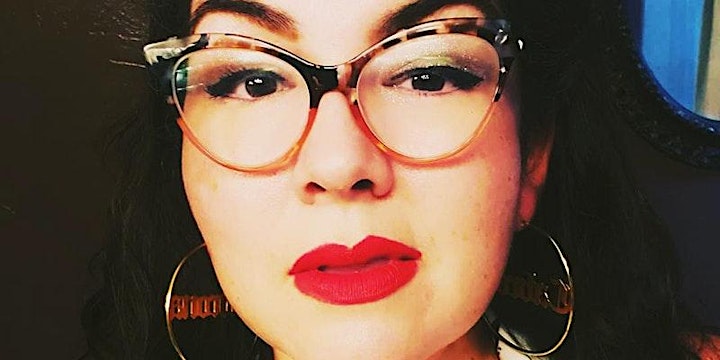 Presenter Bio
Retro Bella is a Latina High Femme Master and Leather Woman based out of the Southern San Joaquin Valley. She is a Dominant energy player with a passion for M/s, heavy impact, high protocol, and mind fuckery.
Retro Bella's kink history began with a curious search online after watching Nine Inch Nails music videos on MTV. The 1st few glimpses into early online kink life was both shocking and titillating, but those images were never forgotten and peppered her innermost sexual desires. Fast forward to 2009 and she finally gets brave and attends a kink event. To say that she's hooked is an understatement. Suddenly a lot of things in her life start to make sense and that is such an empowering feeling.
The following year she became an active member of the Bakersfield BDSM community and in 2017, Retro Bella became not only the President of the valley's 1st girls of Leather chapter, San Joaquin girls of Leather, but she also created the extremely successful workshop series, "Women Educators in the Valley." In 2020, she has had the honor of serving as the Assistant Director of the M.A.s.T Bakersfield, and Presenter Lead for the FLAME Conference.
Together with her slave boy drake, they've taught for multiple groups on the West Coast, Rocky Mountain region, Internationally, and have had the pleasure of sitting on numerous BIPOC speaking panels.